Unity Group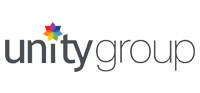 Eighteen years back, it began with a dream, a dream to bring the best real estate developments in Delhi. And since 1996, the time when we first conceptualized and entered real estate development in Delhi, we have come a long way with the help of our customers, investors and well wishers. Humbled by the confidence entrusted in us by our customers, we have flourished from a single commercial development of 280 Sq Mtrs. in Pitampura, Delhi to having developed close to 10 million Sq Ft of Commercial, Retail, Hospitality and Institutional Spaces. We are currently building approximately 15 million Sq Ft of Residential, Healthcare, Retail and Office Developments across Delhi. Today, our developments are the landmarks of Delhi and we are one of the top multi-asset real estate development companies in Delhi.
Unity Group takes pride in its rock solid foundation based upon trust, principles and ethics. Standing true to its commitment and having transparency, timely delivery and a customer-centric approach as its core values, Unity Group has now expanded into real estate developments including high rise commercial towers, shopping malls, multiplexes, multilevel car parking, hotels, institutional and residential projects. As a group we have also forayed into garment manufacturing, education, healthcare and marble.
The company's tremendous success has been marked by the fact that we are a 'Zero Debt' company and we go beyond our role as a real estate developer in order to become a socially responsible corporate. We see limitless possibilities ahead and aim to carve a niche for ourselves as a group, going by our philosophy of transparency, timely deliveries and customer delight.