HL Group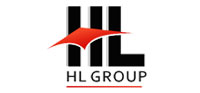 HL Group has been consistently recognized as one of the most trusted and prominent names among the real estate fraternity of Delhi / NCR for more than two decades. With a strong team of committed professionals having robust experience in the industry, the group is known for its benchmark quality, customer centric approach, timeless values, on-time delivery and sound business ethics.
The group has created landmark destinations that stand testimony to their achievements towards quality & commitment. With its roots strongly entrenched in Dwarka Sub-city in Delhi for the development of commercial and residential projects, HL Group has also expanded its wings, giving way to two unique projects in Bahadurgarh, Haryana - a township project and a group housing project in Joint Venture with TATA Value Homes Ltd. Another project of plotted development also carved at Karjat, Mumbai. An international standard IT park is in the threshold of company's expansion plans in Knowledge Park at Greater Noida.
The core strength of HL Group is its finesse in quality execution. No wonder, the various projects developed by the Group enjoy the unflinching patronage of numerous retailers, corporate and MNC clients. HL Group always abides by its ethos in transparency, reinforced by the highest level of commitment and integrity. The trust and satisfaction of its customers triggers huge motivation which reflects in the shining accomplishments of HL Group.